Introducing GLO from GLO Media on Vimeo.
---
WELCOME
---
Gospel Literature Ooutreach exists to serve God by bringing the gospel to Europe and encouraging Christians to be a witness in the world through Evangelising, Establishing, Resourcing and Training.
2016 Summer Team Programme
---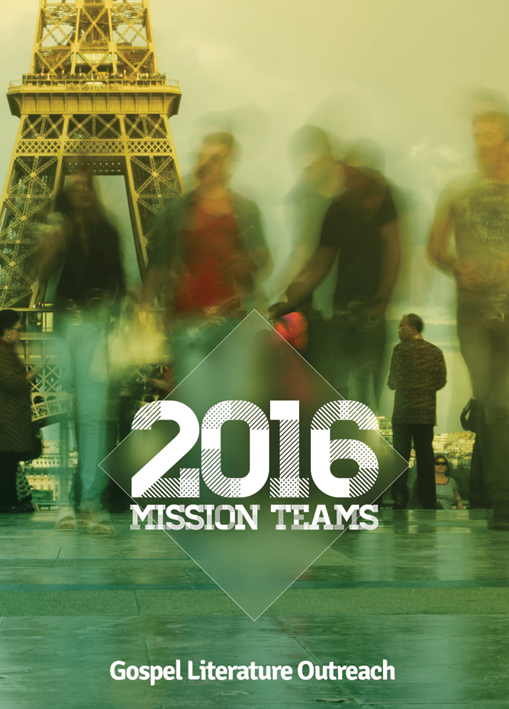 This year we are very excited about the Mission Team Programme for 2016. We have many new locations in Italy, Belgium, UK and Spain.
We are particularly excited about the team to Brussels in Belgium, it is set to be the largest team in many years and we are looking to recruit over 50 Team Members to be involved in 2 days of training and 4 days of evangelising.
Have a look at the programme and decide which team you would like to be a part of!
40th Anniversary Celebrations
---
On the evenings of the 9th and 10th May we had two very significant events at the GLO Centre to mark the 40th anniversary of GLO in Europe. The first was an invitation only event where 220 people who had worked with GLO or had been volunteers came together to give God thanks for all he has done in GLO over these 40 years. The second evening was open to churches in the area and it was an event which recounted the story of GLO but also challenged people to get involved in mission. The second evening attracted 250, many of them young people. A book was written on the history of GLO Europe which was given to participants on each evening. We give God thanks not just for the good time we had at both these events but also for all his faithfulness to GLO since 1975.